We, LowTem Co., Ltd, visited Yaounde Emergency Center in Cameroon, supported by Korean International Cooperation Agency to install Low Temperature Plasma Sterilizer "LOWTEM Crystal 50" and completed user training and infection prevention presentation between April 26 and April 30, 2016.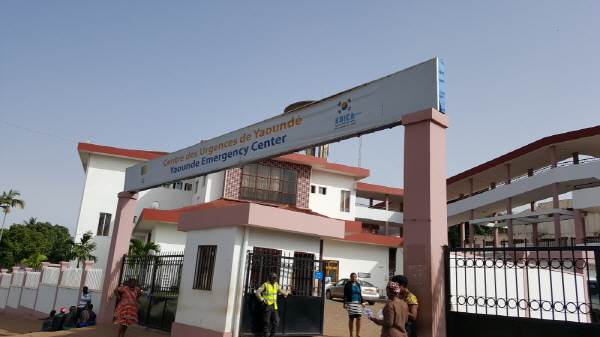 Cameroon is suffering from lack of proper hospitals and trained medical staffs, so there is only one doctor for every 10,000 people. Also with the "Pay first and Treatment later" policy, people without money cannot get any medical treatment.
However Yaounde Emergency Center, called CURY, was started to be built in 2010, and opened in June, 2015 by the collaboration of KOICA (Korean International Cooperation Agency) and Ministry of Health in Cameroon (MINSANTE). In this center, there are around 20 WFK (World Friends Korea) Volunteers (a doctor, nurses, and emergency medical technicians) working to establish medical systems and installments by educating the local people and delivering know-hows. This center is the first modernized center in Cameroon to provide emergency medical treatment following "Treatment first, pay later" to save lives.
Cameroon, located in the West Africa, have a high risk in infectious diseases such as Evola, and AIDS prevalence is very high. Therefore, sterilization for used medical equipment is very crucial, but there was only one steam sterilizer for items that can be sterilized in high temperature, or they just used disinfectant liquid. Sometimes in an emergency situation, they had no choice but using the unsterilized items. However, now our Low Temperature Plasma Sterilizer "LOWTEM Crystal 50" was installed in the CSR, so they do not need to worry about sterilizing medical items using LOWTEM Crystal 50.
After installing the machine, we provided full range of education step by step, and also had training about disinfection and sterilization (infection prevention) to help them understand to perform proper tasks.

LowTem Co.,Ltd sincerely appreciated this opportunity to be a part of KOICA project that we could support them providing excellent medical treatments to people, and is very happy with the machine playing in an important role in preventing from infectious diseases and cross-infections in the center. We feel fully responsibility to provide good service and communication with all people in the center for them to use LOWTEM Crystal 50 safely and conveniently.